Clayton School Board members devote hours of their time to provide leadership for our school district. This week is Wisconsin School Board Week so please take time to thank a school board member today! Thank you Rebecca, Jake, Jeff, Jeremy and Roger!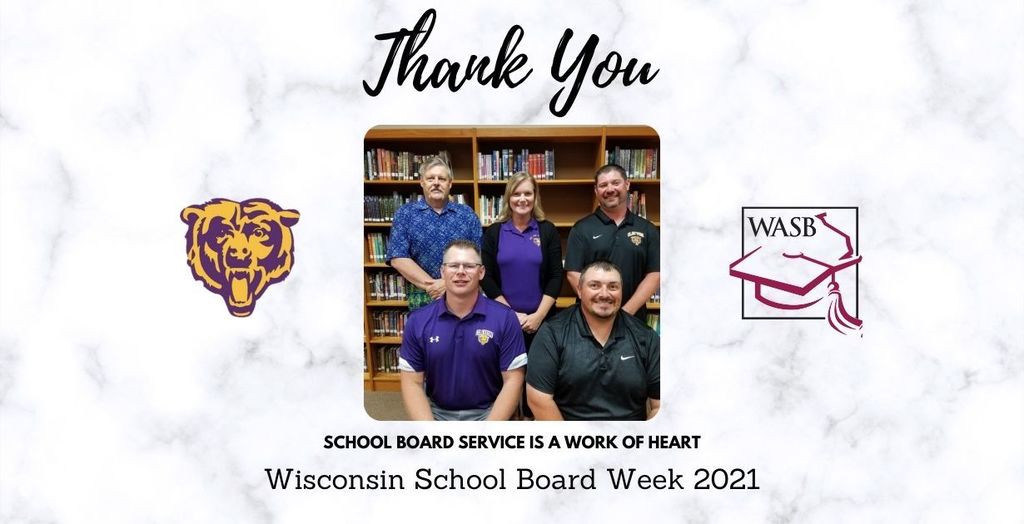 Clayton School District Final Picture Day: Tuesday, October 5th Missed Picture Day? *If you already pre-ordered, you do not have to place another order* Your child can still get their picture taken, and if you have not ordered, you can use the link below! Need a Retake? We will re-print your package. Return the original picture package in its entirety to the Cahill Studios photographer on retake day and we will reprint your package with the new photo at no additional cost Please include a note indicating what you did not like about the picture, so the photographer may correct it. For students 5th grade and younger, please inform the child's teacher so they can bring the student to the photographer. All Online Pre-Orders Receive a FREE Social Media Image CLICK HERE to Order -->>
https://www.cahillphotostudio.com/school-districts.html

There will be no 7th grade volleyball match tonight versus Siren. The 8th grade match will take place at 5:00 PM. If you have questions, contact Ryan Schradle. Thank you!

Reminder! No school Monday September 27th for Teacher Inservice!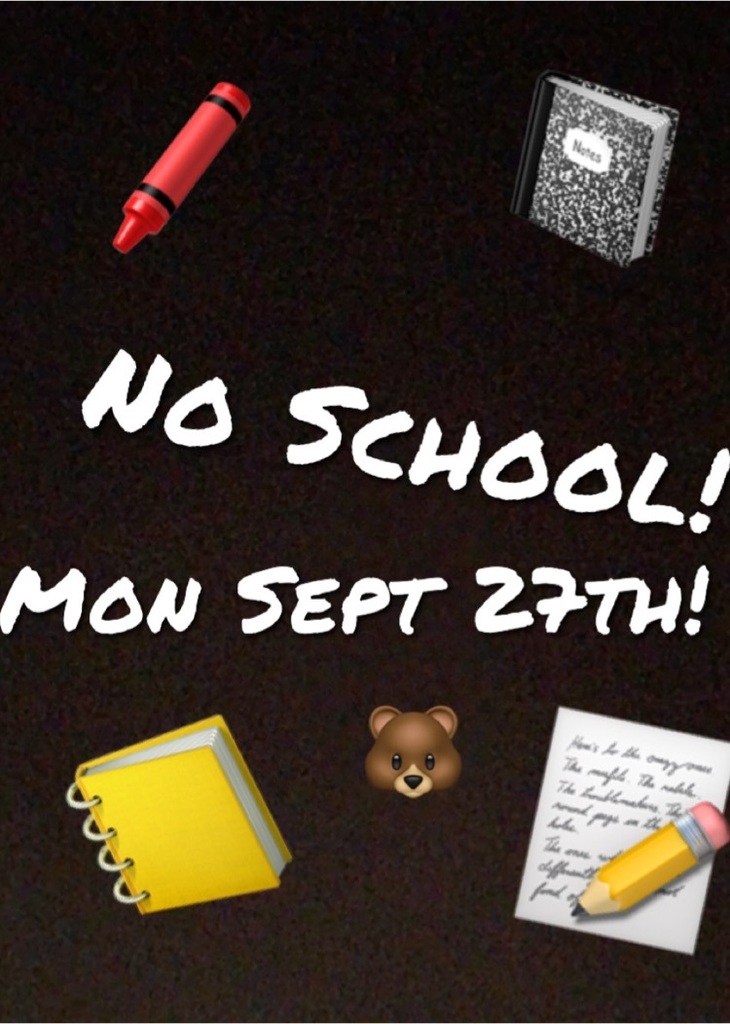 Due to the weather, elementary students will not be attending the homecoming parade today! 3-5 students will be parading through the school for the JK-2 students.

The 7th grade volleyball game tonight versus Luck is canceled. 8th grade volleyball will now play at 5:45pm. Thank you!

Congratulations to our 2021 Homecoming Court! *Freshmen Representatives: Jessica Bittorf, Christine Pickard, and Lincoln Grosskreutz *Sophomore Representatives: Chloe Jackson and Logan Gitzen *Junior Representatives: Delilah Micheels and Josh Young *Senior Representatives: Rhea Bodsberg and Thomas Gitzen Camdyn Kahl and Colton Flanigan Madison Munson and Wyatt Goerdt Cheyenne Schnell and Colton Zacharias *Junior Royalty: Josie Will and Jayden Fall **Coronation will take place on Friday during the homecoming pepfest! Congratulations everyone!

Happy Homecoming Week Clayton! On Friday our Homecoming pep fest will begin at 1:00. All High School Fall Athletes can have 2 family members attend the pep fest. Please arrive no earlier than 12:45 and sign in at Door 1 with Mrs. Lien. The parade is open to all spectators! Thank you! If you have any questions, please contact Mrs. Brite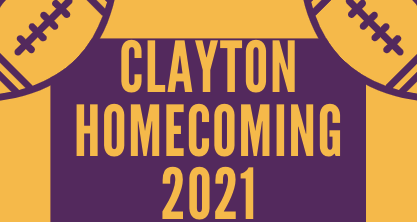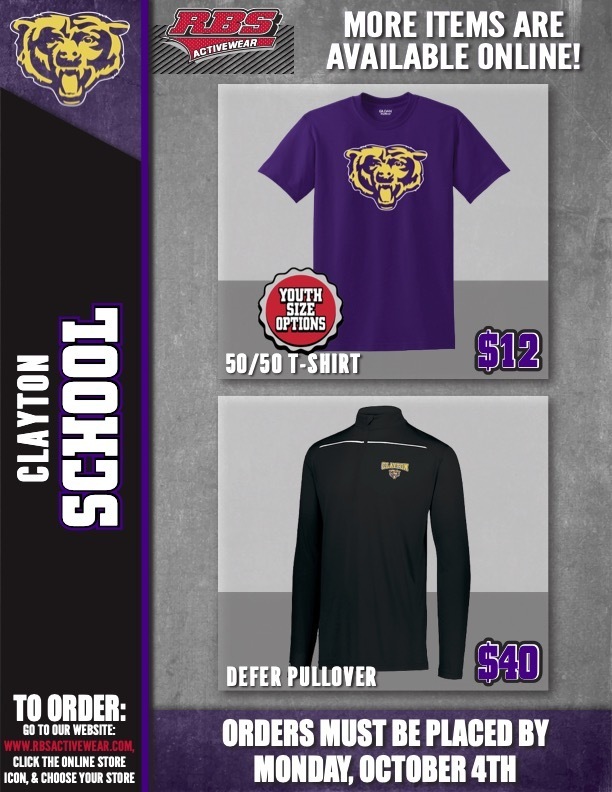 8th grade and 7th grade volleyball will both play at 5:30 tonight versus Northwood! One in the small gym and one in the big gym! Thanks!

Homecoming will be here before we know it! Here are the dress up days for elementary, middle and high school for homecoming week September 20-24, 2021! ELEMENTARY Monday - Patriotic Day Tuesday - Camo Day Wednesday - Country/Western Day Thursday - Pajama/Comfy clothes Day Friday - Purple and Gold day! Go Bears! MIDDLE SCHOOL Monday -Our Bears Have a Bright Future! (wear bright colors, hats, and sunglasses) Tuesday - Dress Your Best to Impress! Wednesday - USA Day! 6th grade - Red 7th grade - White 8th grade - Blue Thursday - Western Day! Friday - Purple and Gold Day! Go Bears! HIGH SCHOOL Monday - Patriotic Day Tuesday - Squad Day Wednesday - Country/Western Day Thursday - Ugly Christmas Sweater Day Friday - Purple and Gold Day! Go Bears!

2021 "Bear Builders" Youth Football The Clayton Bears Football Program would like to extend an invitation to all boys in grades 2, 3, 4, and 5 to be one of our Clayton "Bear Builders"! At no cost, the participants will receive direct coaching of football fundamentals from the varsity coaching staff/players and other knowledgeable coaches. We are looking forward to seeing all of the future Clayton Bears in action!! Practices (held on our CHS F.M. Robey game field): Sat., September 18, 9:30-10:30am Sat., September 25, 9:30-10:30am Sat., October 2, 9:30-10:30am The "Bear Builders" will do the new varsity "Bear Crawl" during the pre-game and perform a Half-Time Show on Friday, Oct. 8th!

All Junior Varsity Volleyball practices and matches have been canceled for this week (Sept 13-18, 2021). Thank you!

Little Diggers Practices for K-5th from 6-7:00pm: Monday, 9/13 Wednesday, 9/15 Monday, 9/20 Wednesday, 9/22 Monday, 9/27 Wednesday, 9/29 SHOW ON MONDAY, 10/4 between the JV & Varsity matches on our DIG PINK Night!


The Clayton Football Program would like to extend an open invitation to members of the 2011 South Lakeland Undefeated Conference Championship Team to join us on Saturday, September 25th, for Homecoming. We will be recognizing the 10-year anniversary of this team, and all their great accomplishments, before the game that day. Game time is set to be 2:00. Members of the 2011 team are as follows: Coaches Chris Berghammer Corey Berghammer Ron Lahners Jon Bartz Josh Tetner Tom Anderson Players Ryan Weiss Nick Stesniak Skylar Henley James Hoffman Shawn Anderson Mike LaMere Cody Brackee Bryce Befort Hunter Klatt Tristan Truttmann Kyle Larson Kyle Curry Dustin Ferguson Davonte Wallace Josh Feyen Michael Eagan Brock Lien Mitch Nelson Mitchell Magnuson Casey Johnson Zach Schiller Matt Larson Jordon Gilbertson Matt Gretzlock Luke Weiss Zach Schradle Ezra Buhr Erik Swenson Dalvin June If everyone could help us in contacting any of these people listed above, that would be great! We would love to have as many of them in attendance as possible. If any of the members from the 2011 team plan to attend the game on the 25th, please send an email to Coach Jordan LaBlanc at
lablancj@claytonsd.k12.wi.us
indicating so. Specific details about the day will then be sent out in an email closer to the 25th. Thank you!

There was a ring found in the Elementary commons last Friday evening. If you believe it is yours, please contact Tammy Lien 715-948-2163 ext. 209 to describe. Thank you!

Attention Football and Cheer parents, This Friday 9/3 is Parent's Night. Please arrive at 6:15pm as we plan to announce parents at 6:30. Thank you! -Coach LaBlanc and Coach Lonergan


There have been some questions that have come up regarding athletic events. 1. There are currently no spectator restrictions for our athletic events. So come on over and watch the kids! We do ask that spectators allow some distance between themselves and others. 2. Since all spectators are allowed to attend events and due to the unavailability of volunteers, we will not be live-streaming athletic events at this time. 3. Limited concessions will be available at home games. Thank you! As always, if you have any questions regarding athletic events please contact our Activities Director Ryan Schradle.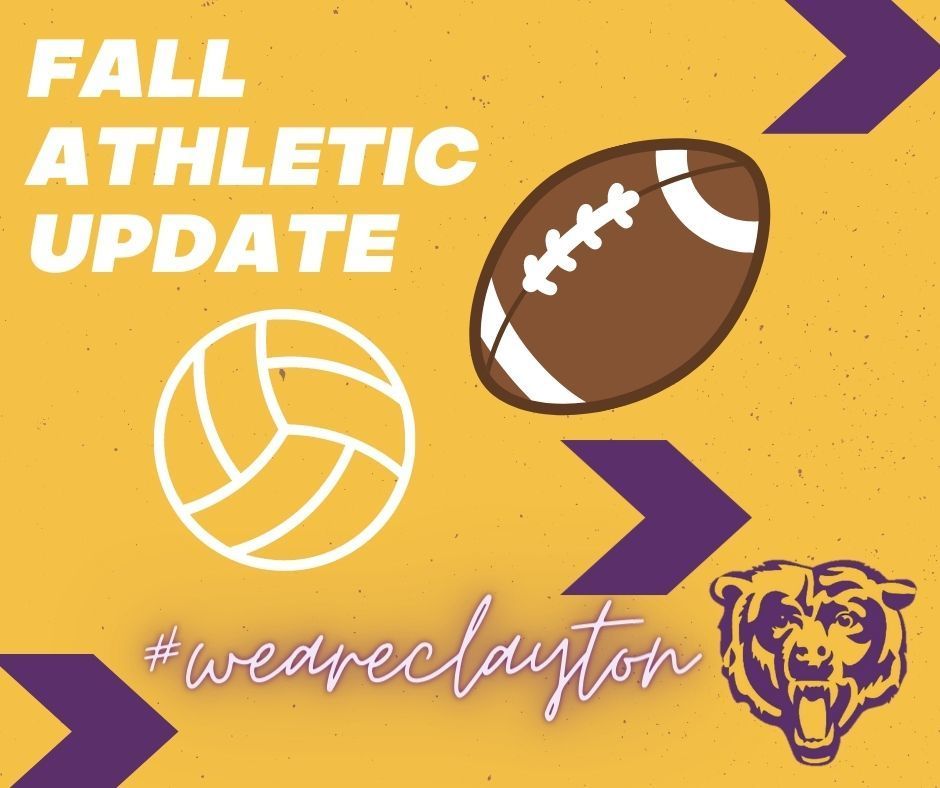 Attention HS Families! High school students are going to Action City tomorrow instead of Wild Mountain! Please plan accordingly. Thank you!