Coloring the school with Halloween fun! 🖍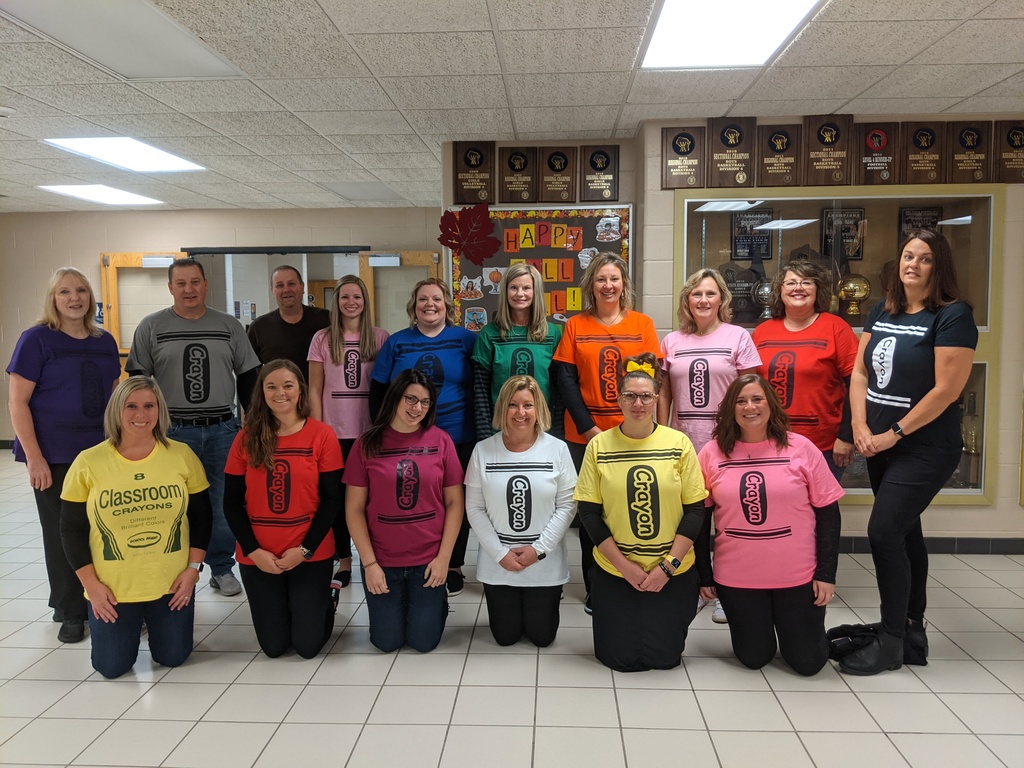 The 2022 Heartland Big Gun Raffle calendars fundraiser for the Clayton School Trap Team are available now for sale! Contact a trap team member to purchase! They are $40 each!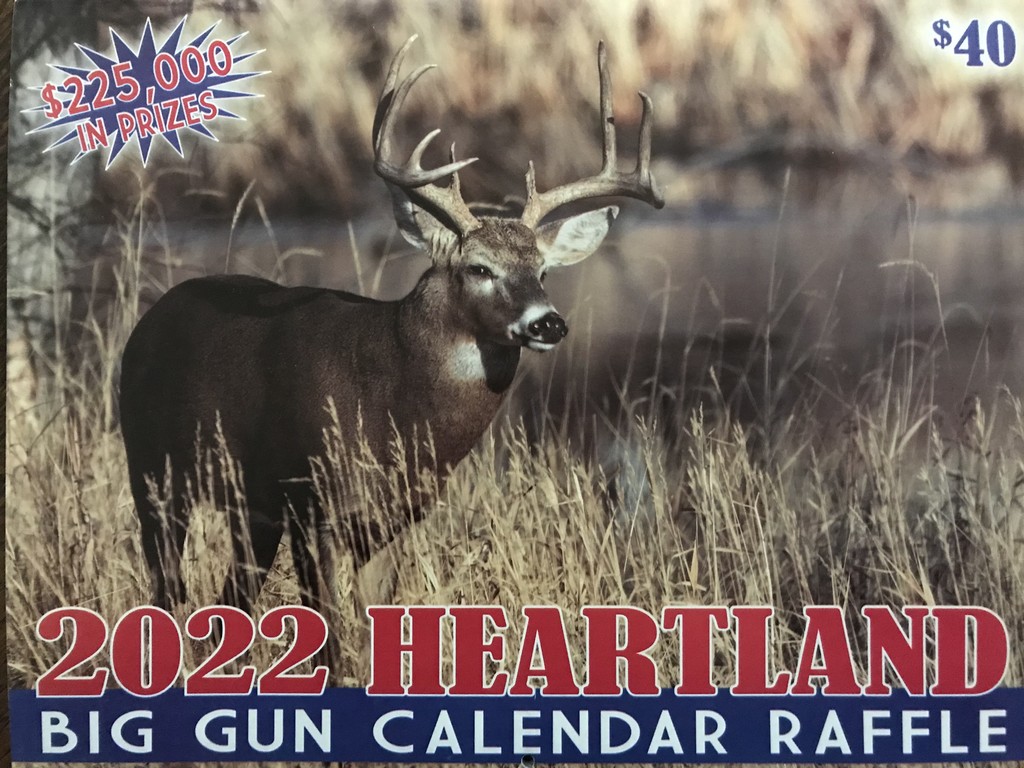 Middle School Physical Education classes recently finished their Lacrosse Season Tournament. Winning teams from each grade are pictured with their certificates. Teams received points each game for a win or loss, and sportsmanship and cooperation! Nice work everyone!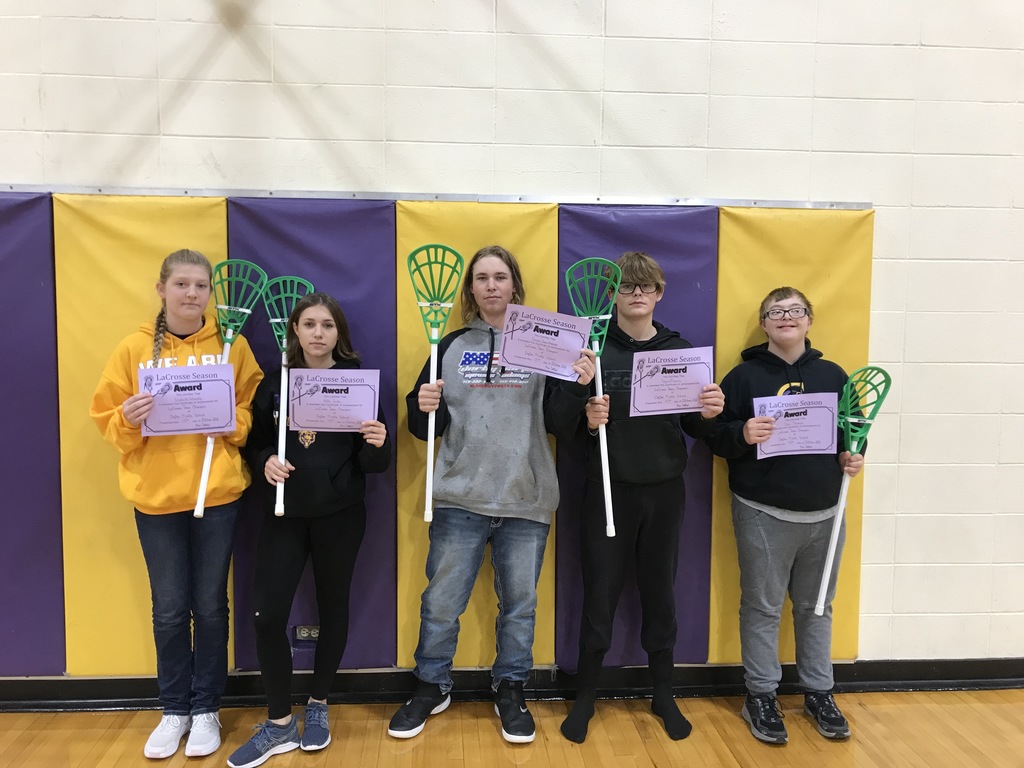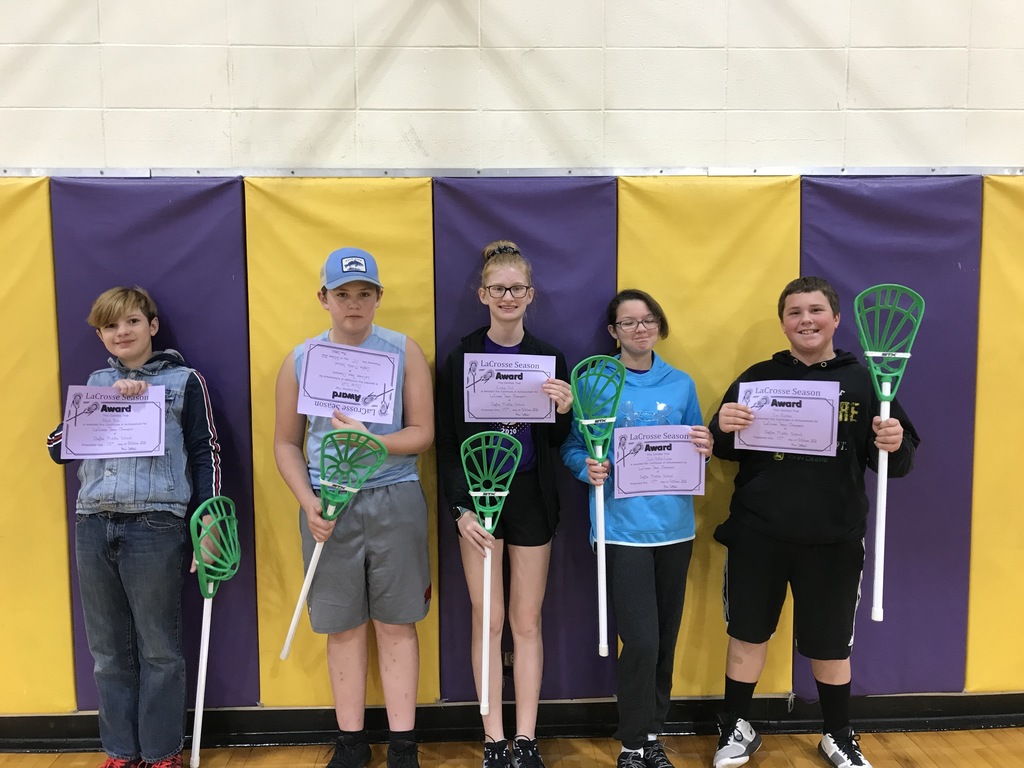 Clayton Music Department Wreath Sales! Now through November 7th! *All orders must be prepaid either with cash or check made payable to Clayton Music Boosters. * Please contact Mrs. Zebro with any questions or to place an order: (715) 948-2163 X405,
zebrod@claytonsd.k12.wi.us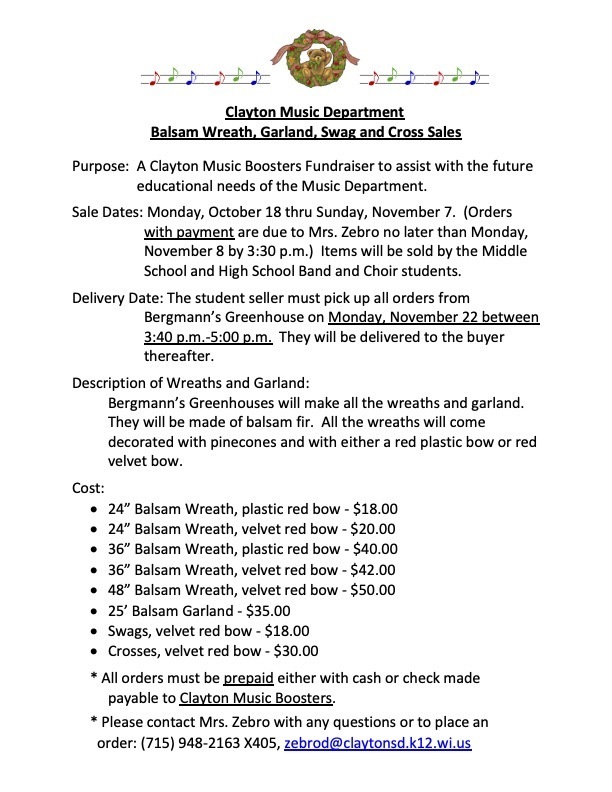 Friday was our pizza party for our Elementary Students of Character! These students were selected based on our September character trait of Responsibility. We defined responsibility as - to take action and understand how our choices affect others, ourselves and the world. Congratulations students and thank you for being excellent role models in our school!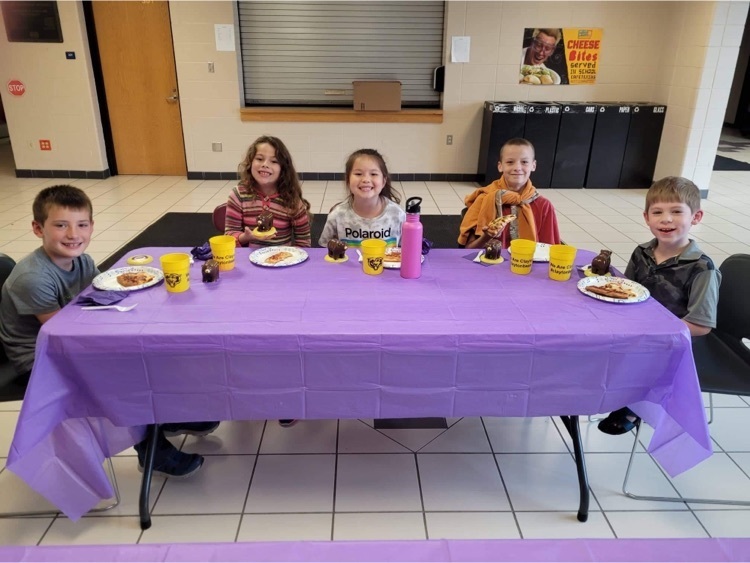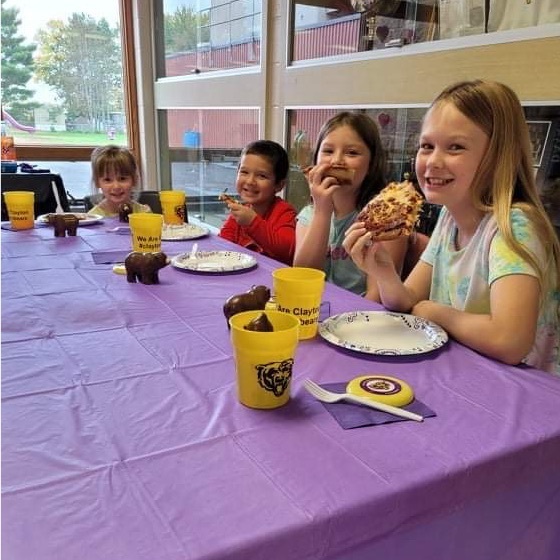 Each month throughout the school year we will be honoring one middle school and one high school student as student of the month. Students will be nominated and voted on by staff based on the character strong trait of the month. For the month of September the character strong trait was commitment. Commitment is sticking to your choices. A willingness to practice and fulfill your obligations or goals even when it is challenging or you don't feel like it. In the middle school our student of the month, Isabelle Schradel, was nominated by Ms. Magler. Ms. Magler said this student shows commitment in the classroom and with her extra curricular activities. She is a hard worker and holds herself to high standards. She also encourages other students to do better in the classroom and with their work. In the high school our student of the month, Colton Zacharias, was nominated by Mr. LaBlanc. Mr. LaBlanc stated Colton (CZ) is the true example of commitment within our school district! Not only is he involved in school and in sports, but his schooling is actually off-site for welding as well. On top of all of this, he is a member of the US Military! He attends his regular schooling during the day, attends practices or games at night, and then even has to attend drill on select weekends too! Anyone that really knows CZ would have to say that his commitment level to the things he does is extremely top notch! Congratulations to both Isabelle and Colton!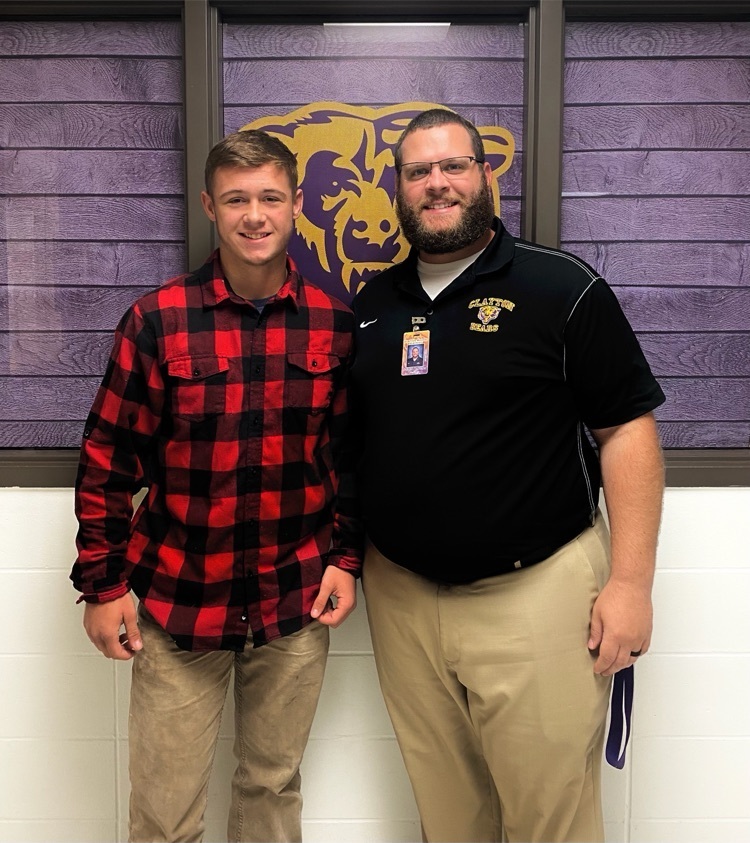 On October 6th, 11 high school students traveled with Mr. LaBlanc to Glenwood City to attend the 1st annual "Build My Future WI" event. This event was held to provide students from area schools an opportunity to get hands-on experience in the trades industry. During the course of the day, students were able to practice running mini-excavators, "drive" a semi-truck simulator, operate trenching equipment, pour concrete, climb utility poles, and even put up gutters and siding, just to name a few. Our students all reported that they thought the day was awesome to be able to participate in. Hopefully next year we can take an even larger group to the event!

Rhea Bodsberg, Lynn Ryan, and Jonathon Thomas represented Clayton's FBLA Chapter at the FBLA Fall Leadership Lab held at UW-Stout on October 5th. They were able to participate in 2 different breakout sessions on leadership, listen to some great program and industry information provided by a few of UW-Stout's Marketing and Business Education Students, and were also provided with a tour of UW-Stout. These 3 did an excellent job of representing Clayton at the event!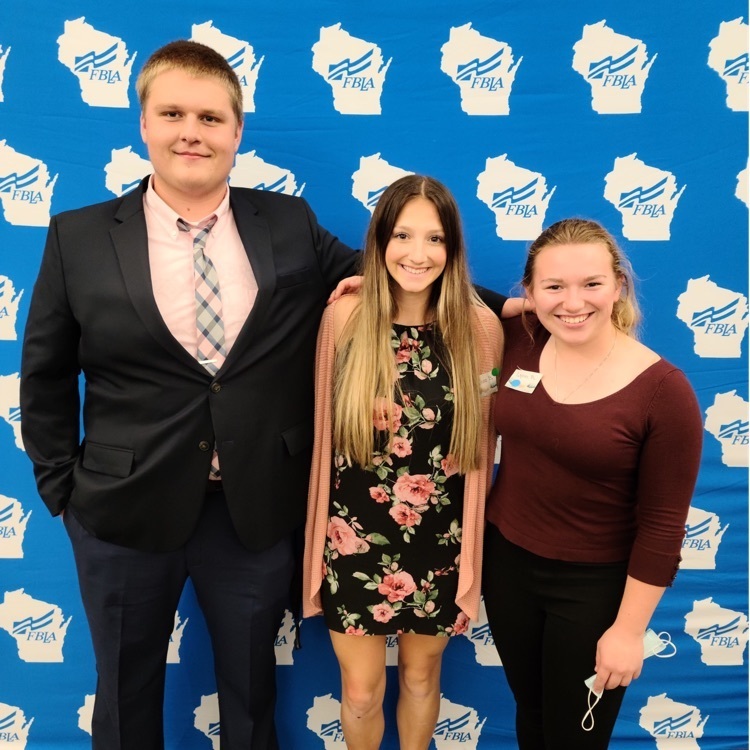 Attention Class of 2022 and Class of 2022 parents! Check this out! Come see Mrs. Arneberg on Tuesday October 12th!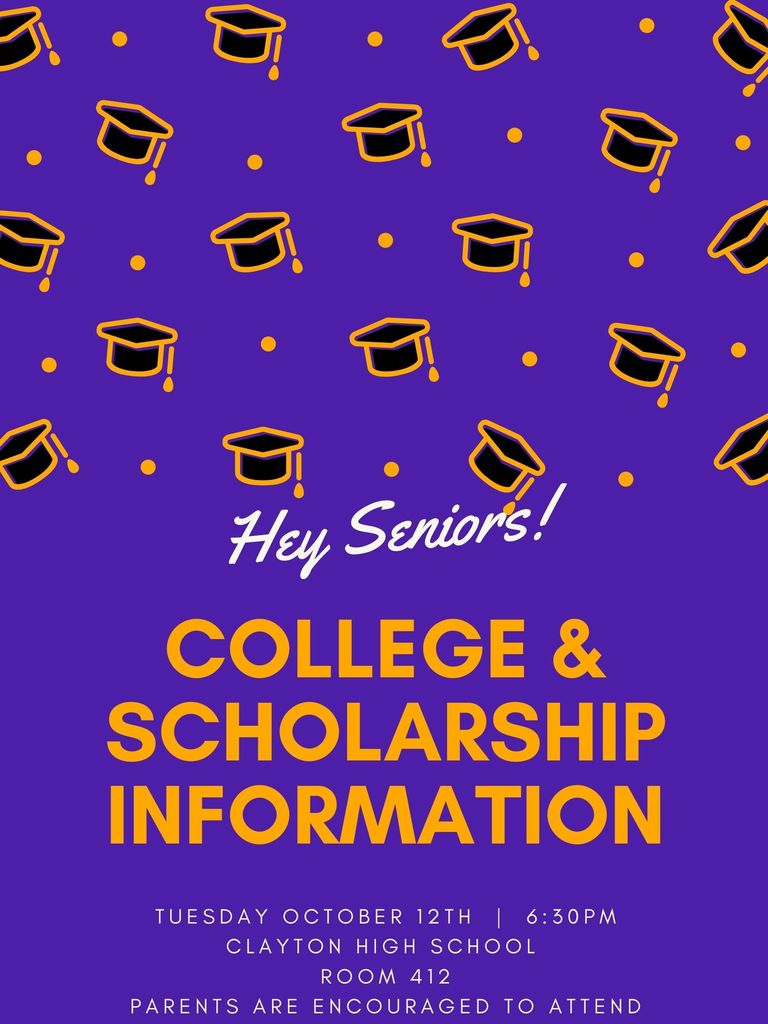 The Scholastic Book Fair has arrived! It is open Thursday night, October 7th, until 8 p.m. Friday it will be open 8 a.m. to 3:30 p.m. Next week, the book fair will be open Monday, Wednesday, and Thursday from 7:45 a.m.-4 p.m. and on Tuesday, October 12th, it will be open 7:45 a.m. to 8 p.m. The online book fair is also running and can be found at
https://bookfairs.scholastic.com/
. Simply click on Find a Fair, type in 54004 for the zip code, and select Clayton School. Thanks for your support and hope to see you there!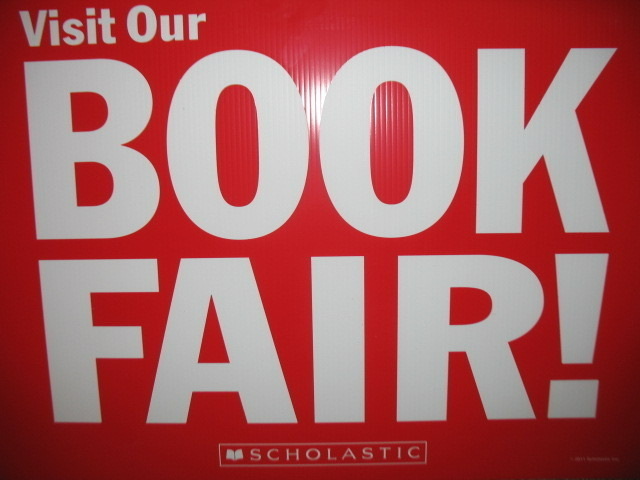 Mad Hatter Day that is!! Wednesday, Oct 6th. Please see the attached flyer to the Clayton's FFA fundraiser one day event. Students can register in the commons before school. They will receive a stamp on their lower left arm to signify sign up (It is a picture of a bike and says the words "Awesome"). If a student needs to sign up during the day, they can come see me. Questions? Please let me know! Thank you!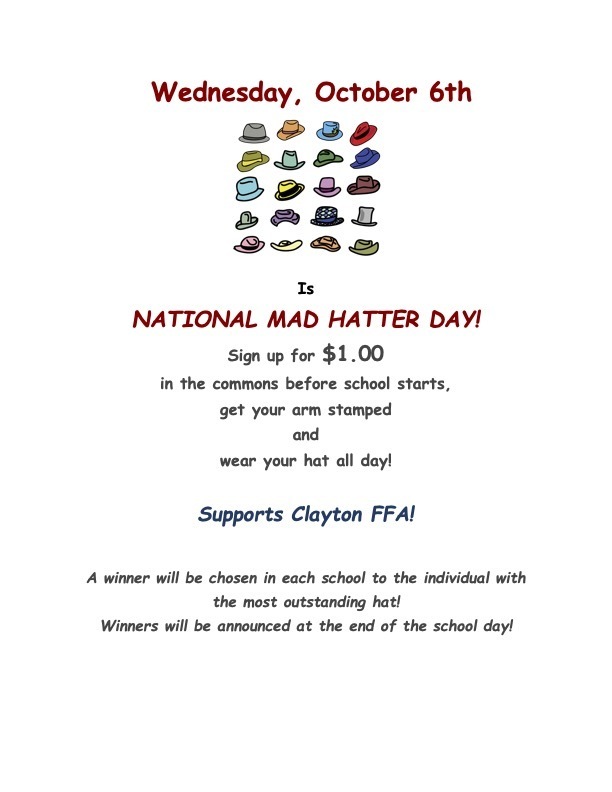 The JV Football Game has been changed to a 5:30 PM start time for tonight, October 4th. Thank you!

Clayton School Board members devote hours of their time to provide leadership for our school district. This week is Wisconsin School Board Week so please take time to thank a school board member today! Thank you Rebecca, Jake, Jeff, Jeremy and Roger!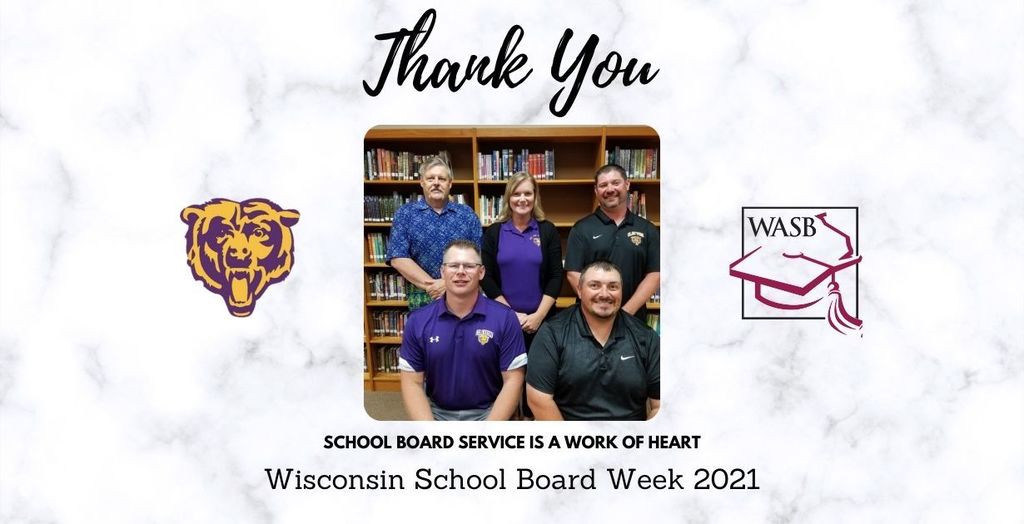 Clayton School District Final Picture Day: Tuesday, October 5th Missed Picture Day? *If you already pre-ordered, you do not have to place another order* Your child can still get their picture taken, and if you have not ordered, you can use the link below! Need a Retake? We will re-print your package. Return the original picture package in its entirety to the Cahill Studios photographer on retake day and we will reprint your package with the new photo at no additional cost Please include a note indicating what you did not like about the picture, so the photographer may correct it. For students 5th grade and younger, please inform the child's teacher so they can bring the student to the photographer. All Online Pre-Orders Receive a FREE Social Media Image CLICK HERE to Order -->>
https://www.cahillphotostudio.com/school-districts.html

There will be no 7th grade volleyball match tonight versus Siren. The 8th grade match will take place at 5:00 PM. If you have questions, contact Ryan Schradle. Thank you!

Reminder! No school Monday September 27th for Teacher Inservice!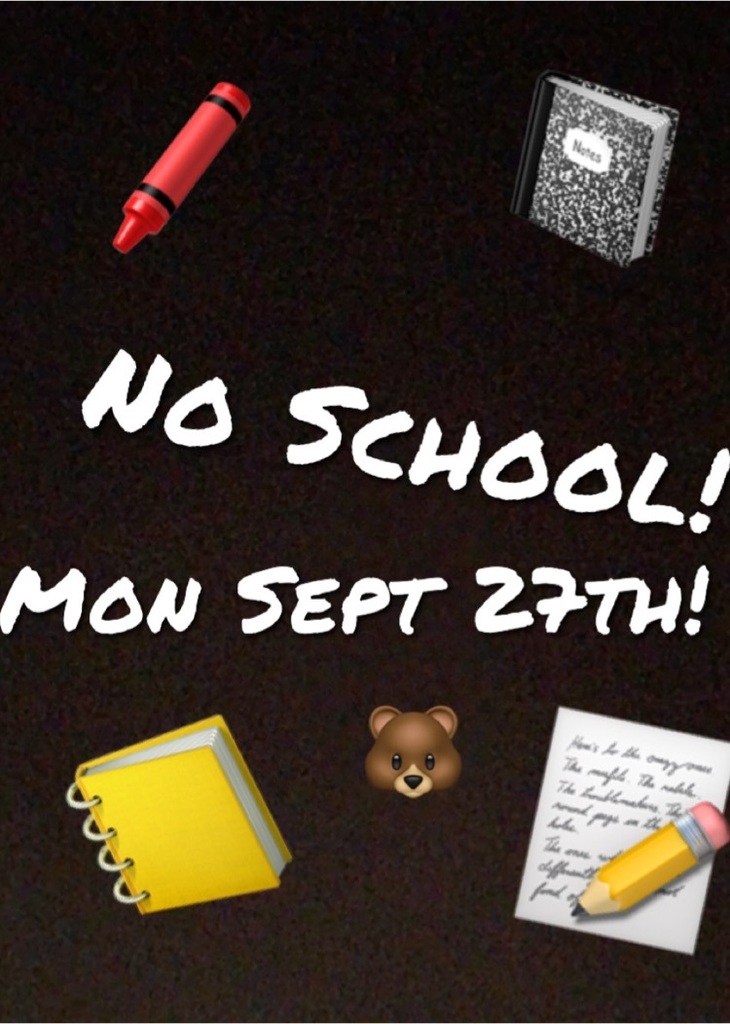 Due to the weather, elementary students will not be attending the homecoming parade today! 3-5 students will be parading through the school for the JK-2 students.

The 7th grade volleyball game tonight versus Luck is canceled. 8th grade volleyball will now play at 5:45pm. Thank you!

Congratulations to our 2021 Homecoming Court! *Freshmen Representatives: Jessica Bittorf, Christine Pickard, and Lincoln Grosskreutz *Sophomore Representatives: Chloe Jackson and Logan Gitzen *Junior Representatives: Delilah Micheels and Josh Young *Senior Representatives: Rhea Bodsberg and Thomas Gitzen Camdyn Kahl and Colton Flanigan Madison Munson and Wyatt Goerdt Cheyenne Schnell and Colton Zacharias *Junior Royalty: Josie Will and Jayden Fall **Coronation will take place on Friday during the homecoming pepfest! Congratulations everyone!